FFC West Loop Cabana Details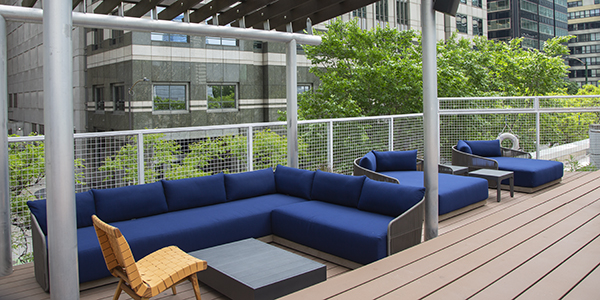 We are thrilled to announce the arrival of cabana rentals for the 2023 Summer Season at FFC West Loop! Cabanas will open Thursday, May 18, 2023. New in 2023:
#1. You may use your FFC Bucks to book a cabana here: https://ffc.com/product/cabana-rental-west-loop/
#2. Any and all guest fees are now included in the price of a cabana rental!
#3. You are no longer required to have the summer pool membership to reserve a cabana!
Cabana Rental details:
5 cabanas will be available for rental – 3 large (8 person max capacity) and 2 small (4 person max capacity)
Cabanas will be available for rental for 6-hour time blocks only: 11 AM – 5 PM
Large cabanas are $200 per 6-hour block with a $100 food & beverage credit (details below)
Small cabanas are $150 per 6-hour block with a $75 food & beverage credit (details below)
The pricing above NOW INCLUDES guest fees.
12-hour cancellation policy applies (details below)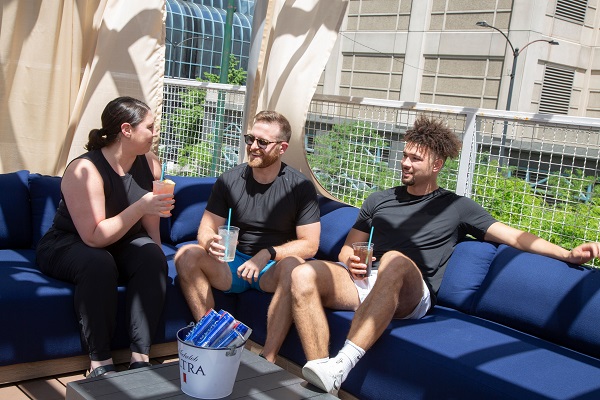 Rules & Regulations:
Cabanas will be reserved via our app, FFC+ in a 6 hour time block, 11 am to 5 pm.
All reservations will adhere to our 12 hour cancellation policy, with no refunds for inclement weather.
Any pre-emptive closures by FFC will result in a refund of the total amount of the reservation.
Any reservation canceled within the 12 hour window will be assessed a service fee equal to 50% of the total reservation fee.
The cabana rental includes guest passes. All guests must provide a valid ID, sign our liability waiver, and adhere to all FFC policies. Guests must be pre-registered.
All reservations need to be made by an active member in good account standing.
Included in the cost of the reservation fee for the 3 middle cabanas, currently set at $200, will be a Food and Beverage credit of $100. The 2 outside cabanas will be $150 and $75 Food and Beverage credit. This credit is non-refundable.
F&B credit only applies to alcoholic drinks, and non inventory food. Credit can not be used towards gratuity.
All Food and Beverage Minimums do not include taxes and automatic 18% gratuity, as they will be added to the final bill.
Must be 21+ to book.
Cabana capacity is limited to 8 for a large cabana, and 4 for a small cabana.
You must check in at the WL Splash Bar host kiosk. Guests will receive a stamp at the pool desk for easy access to the club restrooms and cafe.
Purchase and book your cabana in the FFC+ app under "Booking Services."
Please reach out to the FFC West Loop Splash Bar Manager Nicole Friedman at nfriedman@ffc.com with any questions.
Have a great summer!
https://ffc.com/wp-content/uploads/2022/05/Cabana-Email.jpg
300
600
Merikay Marzoni
https://ffc.com/wp-content/uploads/2023/08/FFC-and-40th-Anniversary-Logo.png
Merikay Marzoni
2022-05-13 14:51:22
2023-04-30 19:54:52
FFC West Loop Cabana Details