Please help us extend a warm welcome to some new faces around the club!
Meet Your New Trainers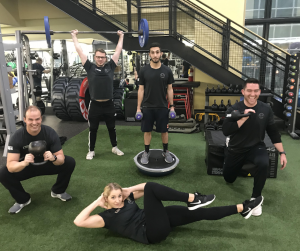 (From left to right: Jeremy Glasgow, Matt Lilly, Bee Mustafa, Mike Brierton, Nicole Gibson)
Our training staff has grown and we'd like to introduce you to our newcomers. Jeremy Glasgow, Matt Lilly, Bee Mustafa, Mike Brierton and Nicole Gibson (Pilates) have all joined our team in the last 5 months. Each of them has worked with a diverse clientele, from post rehabilitation to weight loss to general fitness. Please reach out to Michelle, FFC Union Station Fitness Director, at mstratton@ffc.com to schedule a consultation with any of them today.
Meet Your New Closing Manager Cheryl Davis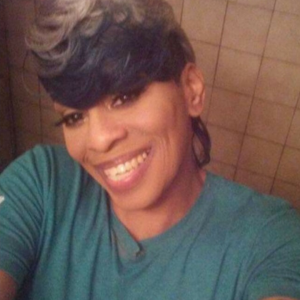 Cheryl joined FFC as the Manager on Duty at our Sandburg pool location, and she is now joining the Union Station team as Closing Manager. We are excited to have Cheryl as part of our leadership team here at Union Station. Cheryl is a Chicago native who loves the city and all it has to offer. She is a mother of five children, and her favorite things to do in her free time are watching movies and roller skating.
Meet Your New Membership Representative Elliott Brustad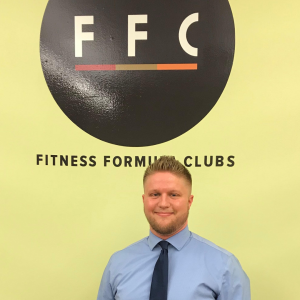 Elliott was born in the Chicagoland area and currently resides in Palatine. At the age of 10, he was diagnosed with Type 1 Diabetes and the experience of battling an auto-immune disease has greatly impacted his desire to help others lead a healthy lifestyle. He is a happy go-lucky guy and can hold a conversation with just about anyone about anything, so feel free to stop him and say hello. For the month of November, any member who contacts Elliott to set up a guest visit will be extended one free guest pass for each new guest they set up. Please contact Elliott at ebrustad@ffc.com.
https://ffc.com/wp-content/uploads/2018/03/Welcome-New-Staff-FFC-Chicago.jpg
900
1350
Natalie Casper
https://ffc.com/wp-content/uploads/2020/04/ffc-logo-x2-160x160-1.png
Natalie Casper
2019-10-30 11:09:58
2019-10-31 10:39:22
Welcome Our New Team Members