If you haven't already, meet FFC Oak Park personal trainer Anthony Gasso! Below, Anthony shares a little bit about his background, training styles and passion for fitness. Make sure you say hi the next time you see him around the club!
"I have been a trainer for a little over 4 years and have loved every second of it. To wake up everyday and connect with so many different people is a blessing. I have found many mentors in this business and made a lot of great friendships. I love being a trainer because it allows me to form close relationships with my clients while we work together toward their goals. Having the ability to help someone achieve their goals, whether it is eliminating pain, moving more efficiently or getting stronger is such a fulfillment.  
I specialize in corrective exercise, implementing functional movements, increasing flexibility and balance. The majority of us create muscular imbalances with the lifestyles we live. My job is to get your body back to optimal shape. I use inhibit techniques (myofascial release), lengthening techniques (stretching) and strengthening isolations, then integrate dynamic movements. My approach to training brings sound results through a safe and fun experience.
My personal hobbies include going out to eat, mixed martial arts, and a new hobby I am trying to learn is dancing! (Which is very hard by the way). I have been in karate/mixed martial arts since I was 10 years old. I have competed in karate tournaments, fought for the USA boxing team in addition to a few mixed martial arts organizations. I am very passionate about fighting and I love sharing the knowledge. I have a lot of clients that I teach boxing, kickboxing, and Muay Thai. (I would teach you how to dance but I only have two moves and you would probably be worse off than you started).
I recommend everyone to seek a professional in whatever it is you want to do. The body is capable of achieving and adapting to amazing things. Have fun with it!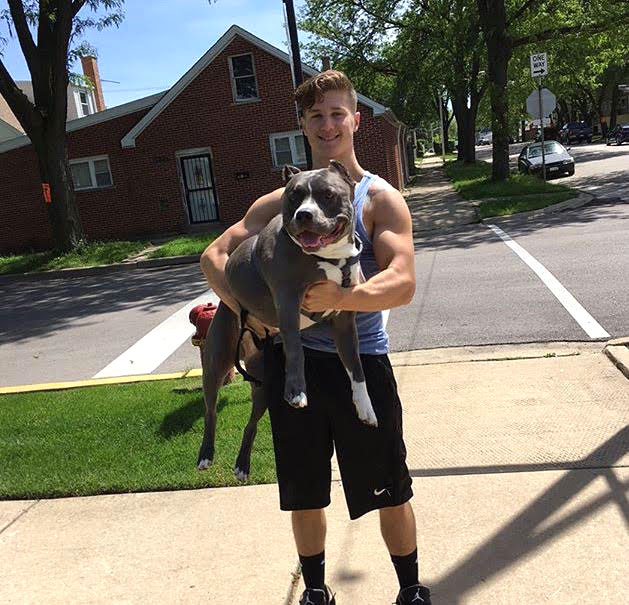 https://ffc.com/wp-content/uploads/2018/03/Personal-Trainer-Spotlight-FFC-Chicago.jpg
1000
1500
Fitness Formula Clubs
https://ffc.com/wp-content/uploads/2018/01/logo-80x80.png
Fitness Formula Clubs
2018-03-28 16:24:40
2018-04-18 11:31:41
Oak Park: Employee Spotlight - Meet Trainer Anthony Gasso