Be A Team Player: Reminders For A Great Club Experience For All

Our purpose at FFC is to enhance the lives of our members and guests by improving their overall health and well-being. We are committed to listening, understanding and responding to the interests and needs of our members and promoting an environment of friendliness, motivation and fun in which our community is encouraged to make positive lifestyle changes.
As our community of goal-oriented Chicagoans grows, we wanted to share some ways that our members can continue to support one another and be team players while in the clubs.
If you take a phone call at the club, please be mindful of your surroundings and your fellow members.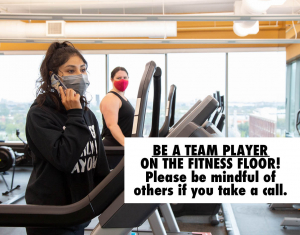 2. When finished with your equipment, please return all weights, jump ropes, bands, etc to their proper place for others to use. Please also wipe down your equipment so that it is clean for the next gym-goer.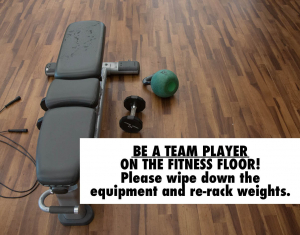 3. We understand that some pieces of equipment are more popular than others at the club. If you happen to notice other members waiting for the machine you are using, please be mindful of your time or allow others to "work in" between your sets.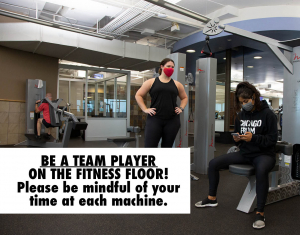 4. We love our group fitness community! If you are planning to take a group fitness class, please arrive with enough time to get yourself set up before class begins. If you are running more than 10 minutes late, please consider taking the next class for your safety and the safety of those already exercising in the room.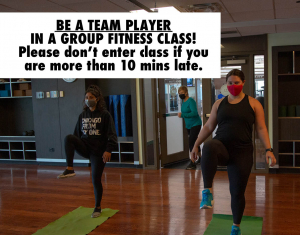 5. Your workouts are a great time to disconnect and focus on your physical and mental well-being. We encourage members to leave their electronics in a locker or a cubby in the studio during class.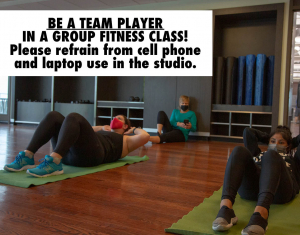 6. While we always encourage you to bring a friend to your group fitness class, please be courteous of others and keep conversations with other class attendees to a minimum.
https://ffc.com/wp-content/uploads/2021/10/Call-Treadmill-DAN.jpg
945
1206
Natalie Casper
https://ffc.com/wp-content/uploads/2020/04/ffc-logo-x2-160x160-1.png
Natalie Casper
2021-10-12 15:24:02
2021-10-12 15:24:02
Be A Team Player: Reminders For A Great Club Experience For All